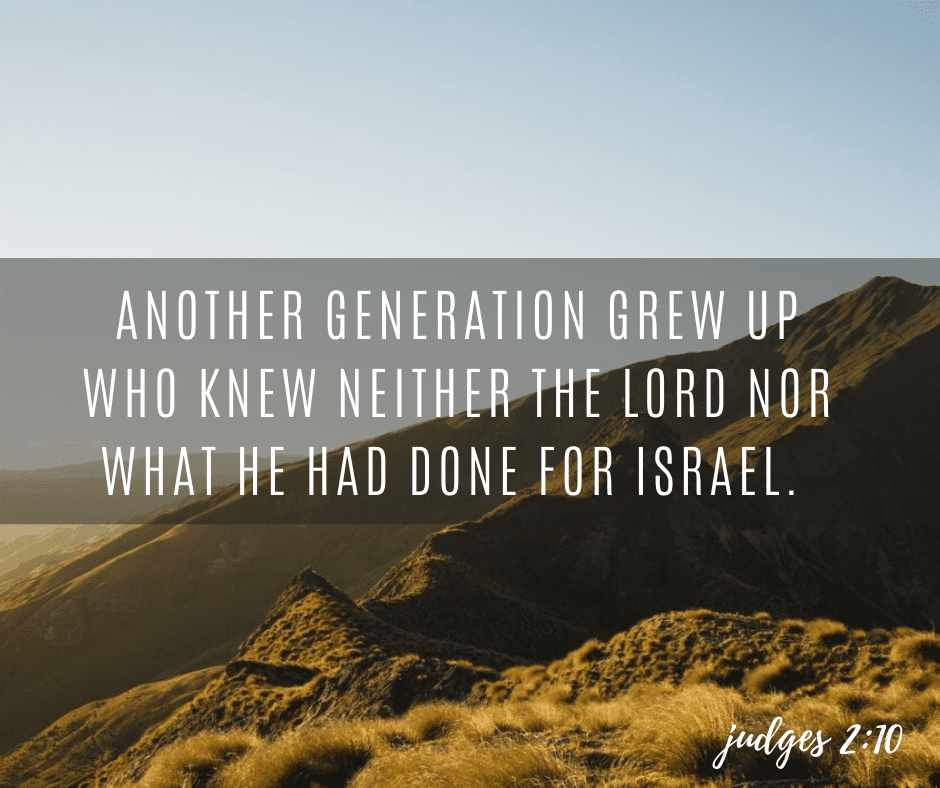 Judges 2:10 "When all that generation had been gathered to their fathers, another generation arose after them who did not know the LORD nor the work which He had done for Israel."
Deut.6:6-9 "And these words which I command you today shall be in your heart. You shall teach them diligently to your children, and shall talk of them when you sit in your house, when you walk by the way, when you lie down, and when you rise up. You shall bind them as a sign on your hand, and they shall be as frontlets between your eyes. You shall write them on the doorposts of your house and on your gates."
Question: What should we be most concerned about, God, prayer, and the Ten Commandments being removed from schools and government facilities? Or should we be more concerned that God is being removed from the home?
Answer: The root cause for a generation to grow up not knowing God is that He was not remembered and spoken of in the home. When God is no longer in the home He will disappear from the public view!
Looking at Judges 2:10 you may get the first impression that the people of Israel were completely ignorant of who God is. That may be true to some extent, however, I believe it goes much deeper than that. I believe that this was a conscious decision to not keep God in their lives. Verses 11 and 12 of that chapter reveal this to us in the words "Then the children of Israel did evil in the sight of the LORD, and served the Baals; and they forsook the LORD God of their fathers, who had brought them out of the land of Egypt; and they followed other gods from among the gods of the people who were all around them, and they bowed down to them; and they provoked the LORD to anger." It's not that they were ignorant or did not understand, but that they chose to forsake Him.
This is happening in the era in which we live. You see it every day, open denial of God. This denial is a choice not to retain Him in their knowledge in spite of the overwhelming evidence for Him. Man is chasing after the Baals of the world, human wisdom, philosophy, covetousness, lasciviousness etc. and have turned their backs on God.
The real imperative is to restore God's residence in our hearts and homes. When He lives there He lives within us (1 Jn 3:24). When God is alive in us, He cannot disappear or be removed from public view! – BL